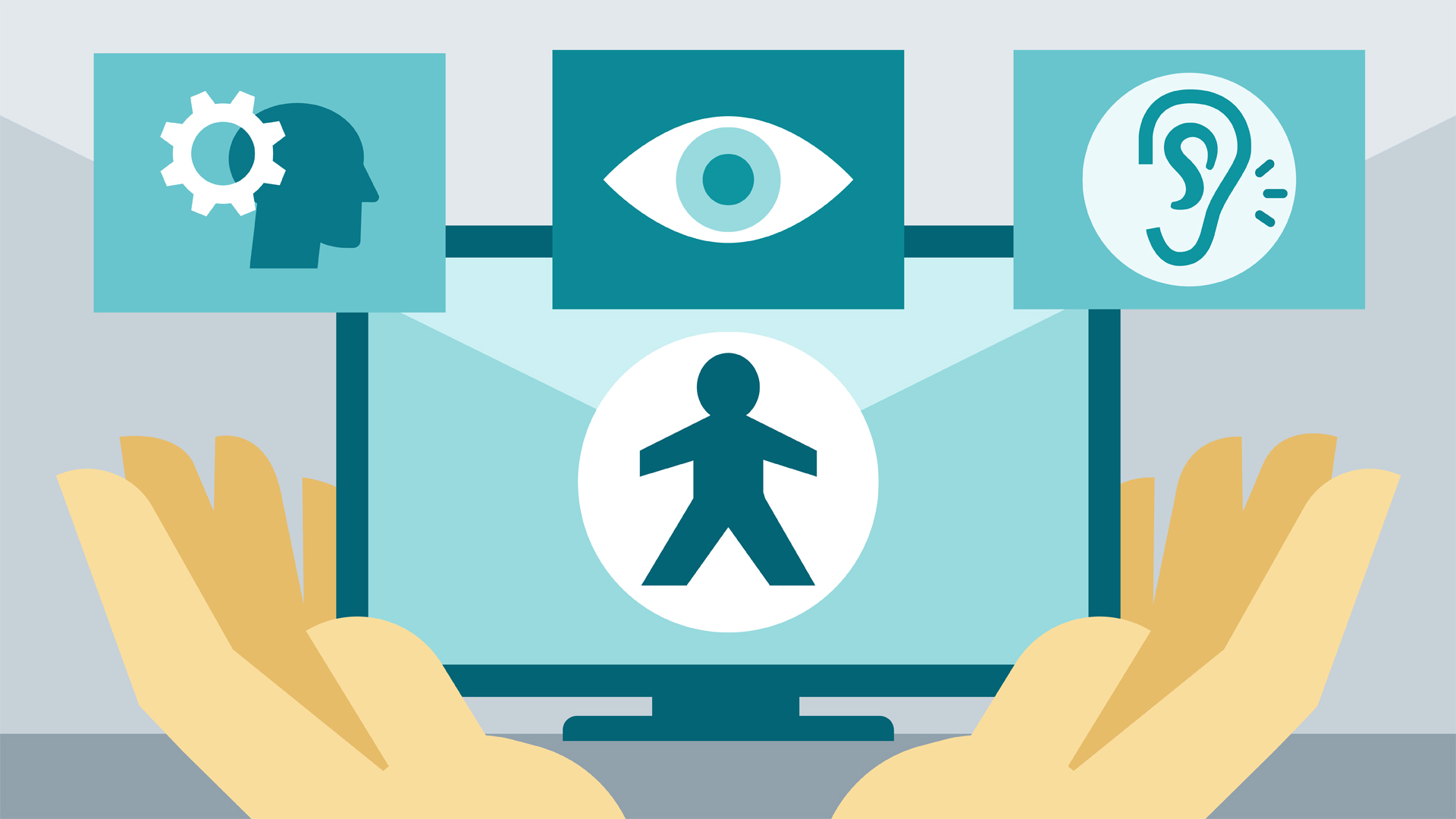 Mission
The UCLA Web Accessibility Initiative's (UWAI) mission is to elevate the accessibility of UCLA's high priority student facing websites to W3C Web Content Accessibility Guidelines (WCAG), level AA and to promote accessible design practices.
Three Tiers of Service
Tier 1
Tier 1 of UWAI Addresses the accessibility of 37 of UCLA's high priority websites. This tier of service includes UWAI developer remediation consulting, high touch document remediation, and full accessibility boot camp.
The boot camp includes manual screen reader testing, mobile accessibility testing, a comprehensive accessibility report, accessibility training, design and developer consulting.
Tier 2
Tier 2 of UWAI aligns the campus to the accessible purchasing policy. All new and highly revised websites at UCLA will observe the WCAG AA level standard. All third party vendors should be aware of the University of California Terms and Conditions of Purchase, articles 6.D and 6.E.
Article 6 Subsection D
Accessibility Requirements. Supplier warrants that:
It complies with California and federal disabilities laws and regulations; and
The Goods and Services will conform to the accessibility requirements of WCAG 2.0 AA.
Supplier agrees to promptly respond to and resolve any complaint regarding accessibility of its Goods and/or Services
Tier 3
Tier 3 of UWAI includes all campus units that are not part of Tier 1. Tier 3 is any campus unit that has a website, a mobile app, online learning tool or technology that they want tested and remediated for accessibility. Tier 3 is an opt in tier and will include full access to automated testing and reporting tools for accessibility, a manual scan of the website or tool, accessibility training and limited access to UWAI developers for consultation.