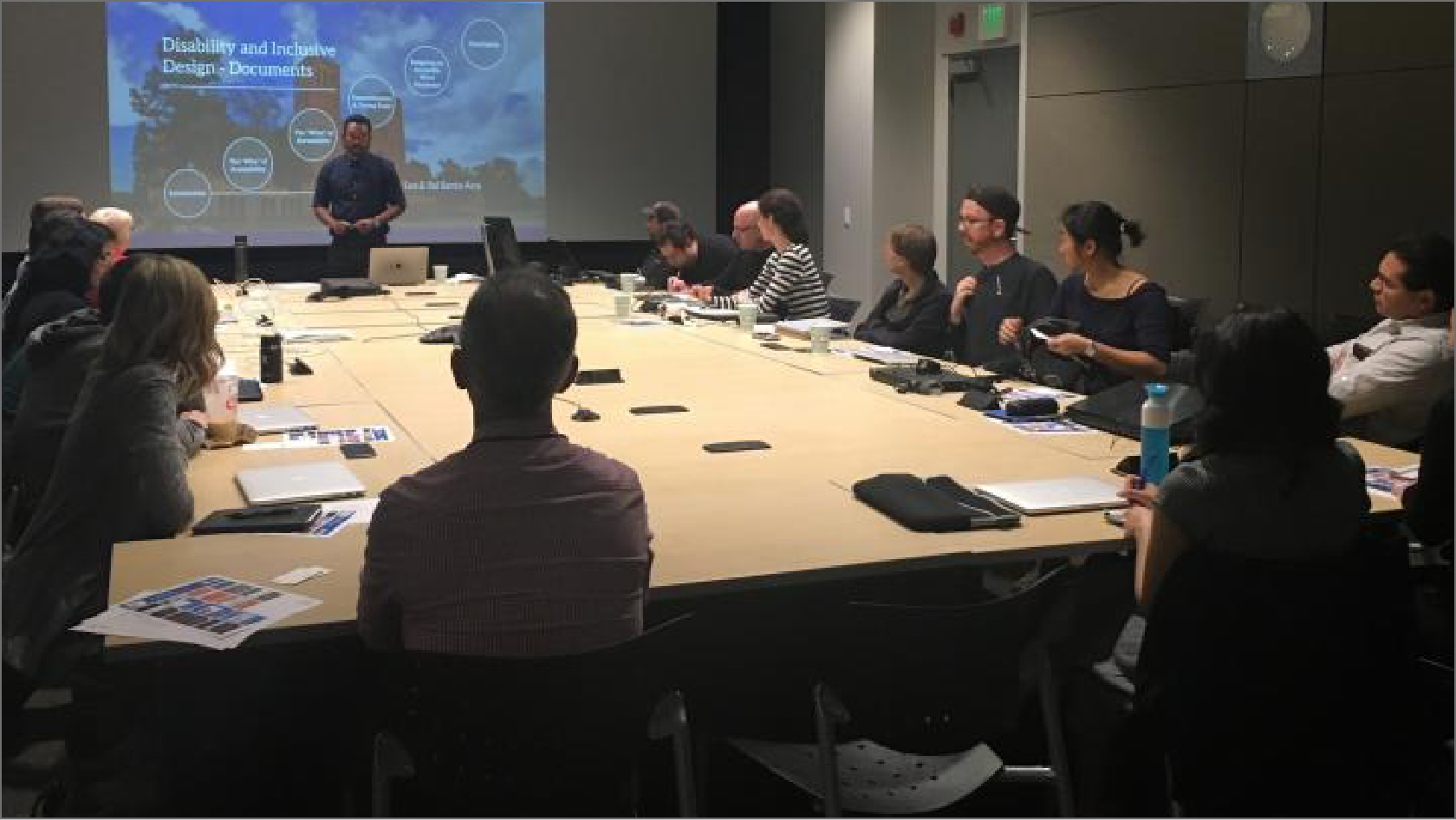 Accessibility Evaluation
Individuals with disabilities must have the same access to education and information that every other person has. While the web has created tremendous potential for access to information by individuals with disabilities, certain graphics, tables and other web features make web pages unusable to some people with vision impairments, learning disabilities and hearing impairments. To ensure that a website is usable by everyone, careful thought about accessibility issues is necessary. The DCP will: 
Track new access guidelines, mandates, and their implications, and make the information available to the campus

Inform campus web publishers of web accessibility standards

Provide detailed, written accessibility evaluations on existing web sites

Work with campus web publishers to correct accessibility problems on their existing sites

Work with campus web publishers who are creating new web sites to ensure their accessibility is built in

Provide suggestions on how to maximize the accessibility of web sites while ensuring that the site meets all of your other goals
Siteimprove
The UC system has recently entered into an agreement with Siteimprove to provide quality assurance monitoring for websites across UC locations. Some of the monitoring and reporting features offered by Siteimprove include:
Accessibility
SEO
Link checking
Spell checking
This service is funded entirely through UCOP and is offered at no charge at the campus or unit level.
Siteimprove Overview
Siteimprove crawls your website every five days, analyzing your content to identify Quality Assurance issues, ensure Accessibility compliance, and enhance visibility with improved SEO.
When you log on to Siteimprove, the effectiveness of your website is displayed in an easy-to-use dashboard, with a Digital Certainty Index™ that turns complex website measures into one simple score.
With just a few clicks, you'll be able to view errors, mistakes, and areas for improvement, with guidance on how to fix the issues spelled out in plain English.
As you resolve issues, you can re-crawl pages of your site and watch your scores improve.
Getting Started
If you would like the DCP to scan your website for accessibility, email us at dcp@oit.ucla.edu with the URL of the site you want scanned, and we will add your URL to Siteimprove and associate the site with you.
How Do I...?
Siteimprove has an incredibly comprehensive Help Center, so please consult their documentation if you have usability questions.
IT Help Desk support will be limited to technical questions where administrator assistance may be required (such as initiating/revoking user access and requesting sites to be added or removed).
But don't worry! If we can't help you directly, there's enhanced support available through Siteimprove and we'll ensure your issue is handled.
Contact us and we'll take it from there! Please provide as much detail as possible.
Useful Resources