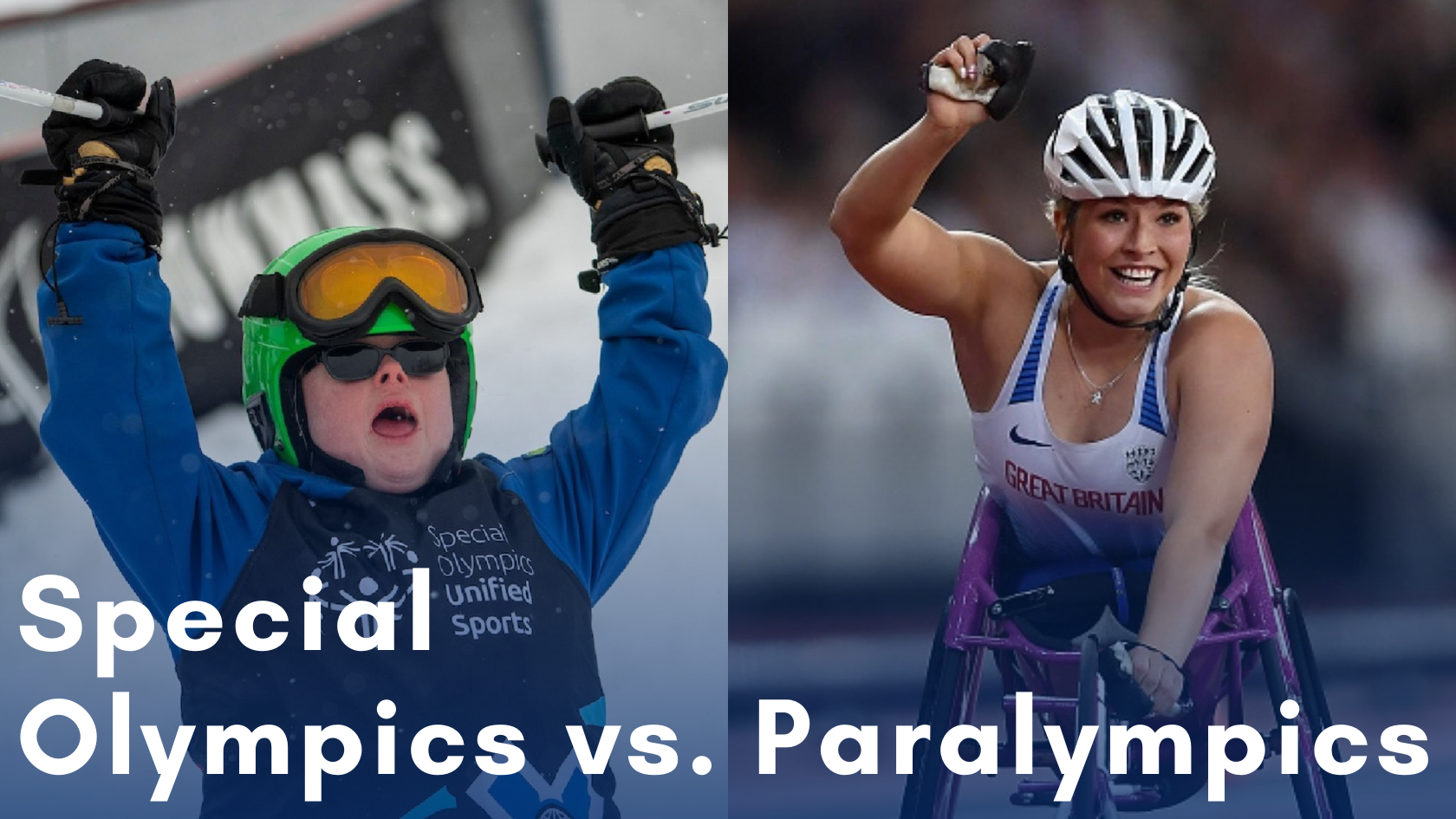 By:  Bennett Hara
The Paralympics and Special Olympics often get confused with one another. Here is a chart to highlight the main differences between these sports organizations.
Click here for the downloadable PDF version of the Special Olympics vs. Paralympics infographic.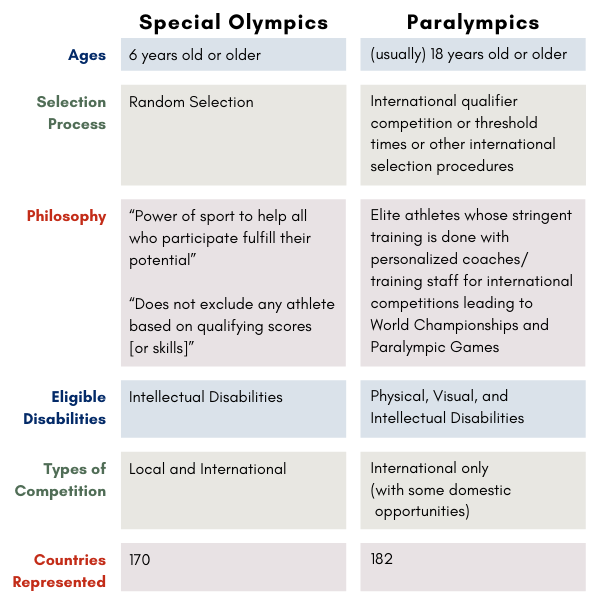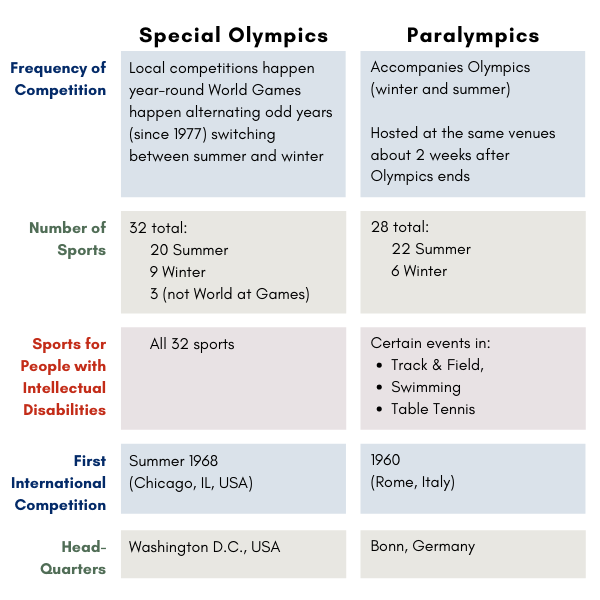 Both of these organizations create platforms for people with disabilities to be able to compete in sports but they differ in their intentions. While the Paralympics values competition and elite skill levels, the Special Olympics values the power sports has to allow people to reach their full potential. 
See below for an accessible HTML table of the information instead:
Topic
Special Olympics
Paralympics
Ages
6 years old or older
(usually) 18 years old or older
Selection Process

Random Selection

International qualifier competition or threshold times or other international selection procedures

Philosophy

"Power of sport to help all who participate fulfill their potential"

"Does not exclude any athlete based on qualifying scores [or skills]"

Elite athletes whose stringent training is done with personalized coaches/ training staff for international competitions leading to World Championships and Paralympic Games

Eligible Disabilities

Intellectual Disabilities

Physical, Visual, and Intellectual Disabilities

Types of Competition

Local and international

International only (with some domestic qualifying opportunities)

Frequency of Competitions

Local competitions happen year-round

World Games happen alternating odd years (since 1977) switching between summer and winter

Accompanies Olympics (winter and summer)

Hosted at the same venues (about 2 weeks after Olympics ends)

Number of Sports

32 total:  20 Summer, 9 Winter, 3 (not at World Games)

28 total:  22 Summer & 6 Winter

Sports for People with Intellectual Disabilities

All 32 sports

Certain events in:  Track & Field, Swimming & Table Tennis

Countries Represented

170

182
First International Competition

Summer 1968 (Chicago, IL, USA)

1960 (Rome, Italy)

Headquarters

Washington D.C., USA

Bonn, Germany
Sources:
Originally Posted:  21 May 2020